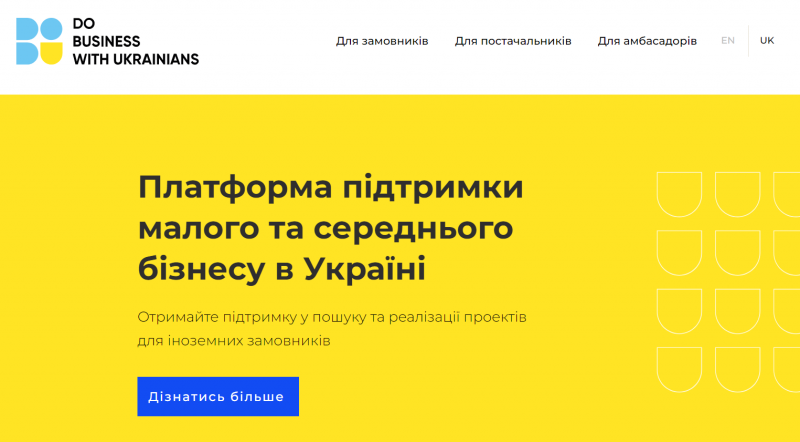 Платформа DO BUSINESS WITH UKRAINIANS для підтримки МСБ
For which regions is it relevant?
Де?
All regions (Ukraine)
Deadline?
When?
to 15 August 2022
Галузі:
All branches
The gist of business opportunities
Спільнота Бізнес-школи Українського католицького університету (LvBS) та зовнішні експерти з різних галузей запустила платформу для підтримки малого та середнього бізнесу. Це своєрідний маркетплейс, де з однієї сторони – українські підприємці, які пропонують свої послуги та продукти, а з іншої – потенційні клієнти з-за кордону, які можуть допомогти українській економіці своїми замовленнями.
THIS INFORMATION IS AVAILABLE FOR REGISTERED USER