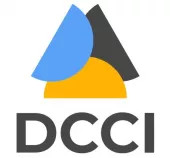 DNIPROPETROVSK CHAMBER OF COMMERCE AND INDUSTRY
Dnipropetrovsk Chamber of Commerce and Industry is the most expert organization for business development and promotion in the Dnipropetrovsk region, which unites more than 1,100 enterprises and organizations voluntarily.
Dnipro, 49044, 4 Shevchenko Street
Mission
Development of the economy of the Dnipropetrovsk region by providing comprehensive assistance to entrepreneurs and protection of their interests. "Together!" - the keyword of work of the Dnepropetrovsk Chamber of Commerce and Industry.
Values
We always do our best to take into account the interests of all parties;
We fulfill our obligations, act honestly and transparently;
We are result-oriented and always use our time and resources wisely;
We are constantly improving and increasing our skills and knowledge;
We preserve, analyze and diversify our experience.
Target audience
Small and medium-sized enterprises of Dnipropetrovsk region: owners, senior and middle-level specialists, who are faced with the task of finding new customers and expanding markets, product development, and increasing the competence of employees.
Activity
The Dnepropetrovsk Chamber of Commerce and Industry activities aim to promote business development in the Dnipropetrovsk region and focus on two main goals: finding new markets and partners and raising the expertise of businesses and their teams; joining forces to solve specific business problems.
DCCI in figures:
1100+ members of the business association;
100 specialists;
25 years of experience;
300+ successful cases;
25 services for business.
Our advantages:
Experience, expertise, complexity.
Services
Експертиза

Type of service

Consalting

Retail & Wholesale

Retail & Wholesale

Dnipropetrovsk Region

Dnipropetrovsk Region

Оцінка

Type of service

Consalting

Retail & Wholesale

Retail & Wholesale

Dnipropetrovsk Region

Dnipropetrovsk Region